Mezzapica Cake Studio
The Mezzapica Cake Studio is now home to our trio of extremely talented decorators. The girls, with a combined industry experience of over 30 years, had outgrown the old premises, and demanded a brand new workspace to make your dream cake come to life!
Mezzapica Cake Studio aims to become THE go to place for all your special celebration cake needs. From weddings, birthdays & religious celebrations, to retirements and corporate events, there is no event we can't help make even better. Come and see us about custom making your centerpiece creation that will not only look stunning, but also taste truly delicious!
If you are in the area, stop by 133 Norton street Leichhardt (near the original Mezzapica store), and have a look at our new place!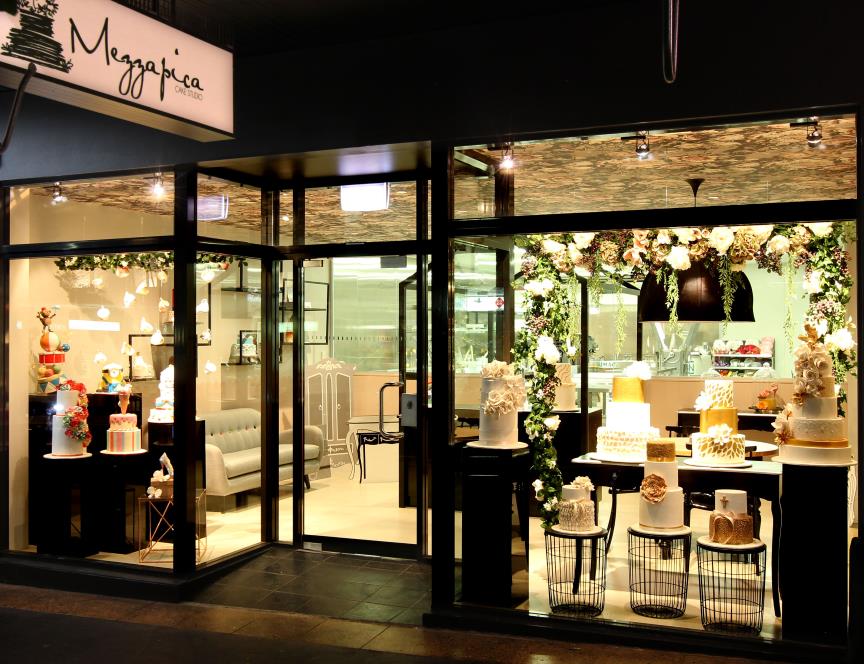 Pre Ganached Cakes
If you love to decorate cakes at home, but aren't too fussed on the baking aspect, then a pre ganached cake is for you. Hopefully by now you know how amazing a Mezzapica Cake tastes, so why not get a head start on the best home decorated cakes. Our pre ganached cakes come filled between the layers, and are completely crumb coated, ready for you to apply your icing or cream. They are also available in a range of widths (6″ to 18″) and heights (3″ to 6″). Feel free to contact us for more information.